London's most showstopping desserts
Get an almighty cream, cake and sugar rush with the ten most eye-popping, showstopping desserts in town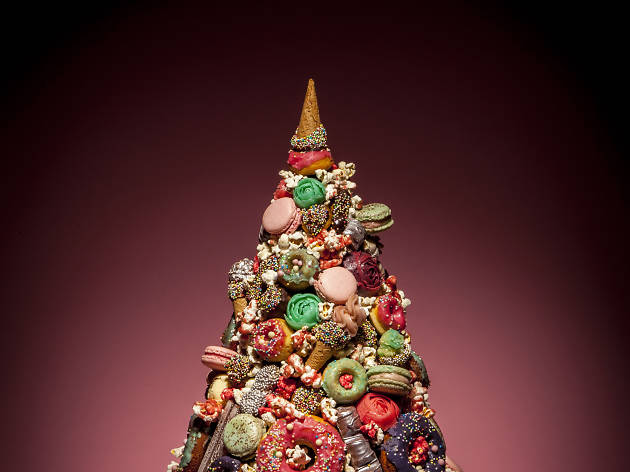 Sure, you've all heard of a cronut by now. But what about a gold-embellished eclair, a browned meringue or a croquembouche constructed out of all of the above? Feast your eyes on London's most showstopping, jaw-dropping finales, the most OTT desserts and puds in town with a full-on flavour to match that flamboyant appearance. Diabetics, look away now.
London's most decadent desserts
Find more freaky desserts in London
Could there be a more epic drink (if you can call it a drink) than the freakshake? Originating in Australia, these monstrous concoctions promise to fix all your sugar cravings at once with their combo of milky goodness, rich, gooey cake, cookie chunks, lashings of cream and a carnival of colourful toppings. Here's where to find your next fix.
Read more
Sponsored listing
The Greenhouse
It takes just a couple of steps along the decked, tree-lined entrance of this Mayfair mews restaurant for a sense of oasis and calm to descend – an atmosphere that is deliberately cultivated and carried through to the cool, well-spaced dining room. Solicitous greetings abound the moment you cross the threshold; the Greenhouse is a place where chairs are tweaked, tables brushed and every detail seen to by a considerate team. The place was buzzing on a weekday lunch with a pleasing range of perceptions, palates and purses. Short dish names on the menus merely hint at the perfumes and jewels to come, and the set lunch is barely less pretty and opulent than the carte, which is three times the price. Sea bream and passionfruit ceviche (from the set lunch) and pan-fried foie gras with malabar pepper (from the carte) both carried a perfectly balanced touch of the exotic. The set menu's cherry dessert proved as painstakingly executed as the carte's praline concoction, though the latter was arguably more inventive. Extraordinary appetisers and curious petits fours are served with both menus, and well-priced wine by the glass showcases the quality and interest of the extensive cellar. Neither menu was entirely free of slip-ups; the corollary is that the Greenhouse leaves you eager to return not merely soon, but often.