Heads up! We're working hard to be accurate – but these are unusual times, so please always check before heading out.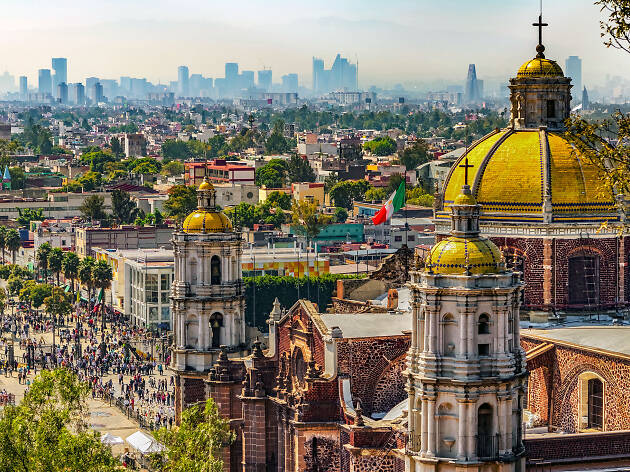 The 48 best cities in the world in 2019
We surveyed 34,000 city-dwellers to rank the best cities in the world right now. Ready?
What's the greatest city in the world? It's not an easy question to answer – after all, cities are full of people and people are full of contradictions. Some urbanites want world-beating restaurants and unforgettable things to do at every turn. Others prefer affordability, good public transport or friendly neighbours. Still, we think we've found a way to discover what makes a city great – and which cities are leading the way as more and more of the world's population joins the great urban migration. How? By quizzing thousands of city-dwellers all around the world for the Time Out Index survey.
In partnership with Tapestry Research, we asked almost 34,000 anonymous city-dwellers – from Melbourne to Madrid, Chicago to Cape Town and Tel Aviv to Tokyo – about food, drink, culture, nightlife, community, neighbourhoods, overall happiness and other factors, such as their city's beauty, affordability and convenience. Then we put the same set of questions to Time Out's global network of editors and experts: people who know their cities like nobody else. Finally, we crunched the numbers to create the definitive ranking of the world's best cities in 2019. Read on to discover them all, and prepare to scrap your travel plans: these are the places to be right now.
Don't agree with our list? Have your say next time! Follow Time Out Everywhere on Facebook, @timeouteverywhere on Instagram and @timeout on Twitter, and you'll be the first to hear when we launch our next global survey.
¿No hablas inglés? No te preocupes, puedes leer el artículo en español.
Vous ne parlez pas Anglais? Pas de souci, vous pouvez lire l'article en Français ici.
Não fala inglês? Não se preocupe, pode ler este artigo em português.
The 48 best cities in the world for 2019
Now discover the world's coolest neighbourhoods
We quizzed more than 15,000 people around the world to come up with what we reckon is the definitive list of the planet's cultural and culinary hotspots.